You want full control over Betty's movements? Simply use the remote control if you want to steer her in another direction.
With its 5-meter long power cable and 4.5 m safety rope, Betty reaches every spot of the exterior side of your windows, while staying secure.
While cleaning, Betty mimics human hand - she applies pressure on the surface and rotates the microfibre mops while navigating on the best path not leaving any traces.
Betty uses strong suction to stick to the surface she's cleaning. How strong? So strong she can even clean your ceiling windows!
Betty can clean in 3 modes - first to the top, then right; left to right; and right to left.
Have metal bars on your windows? Don't worry! With a height of 11.5 cm, Betty can easily pass under them and do her job.
Windows may be her favourite, but Betty can also clean all flat surfaces
Although outside and inside windows are one of the most time consuming and tedious to clean by hand,
Betty can also help you clean bathroom tiles, mirrors, floors, shower cabins and many others. Can you imagine a life without cleaning windows and glass surfaces? We can! Just trust Betty with your dirty work.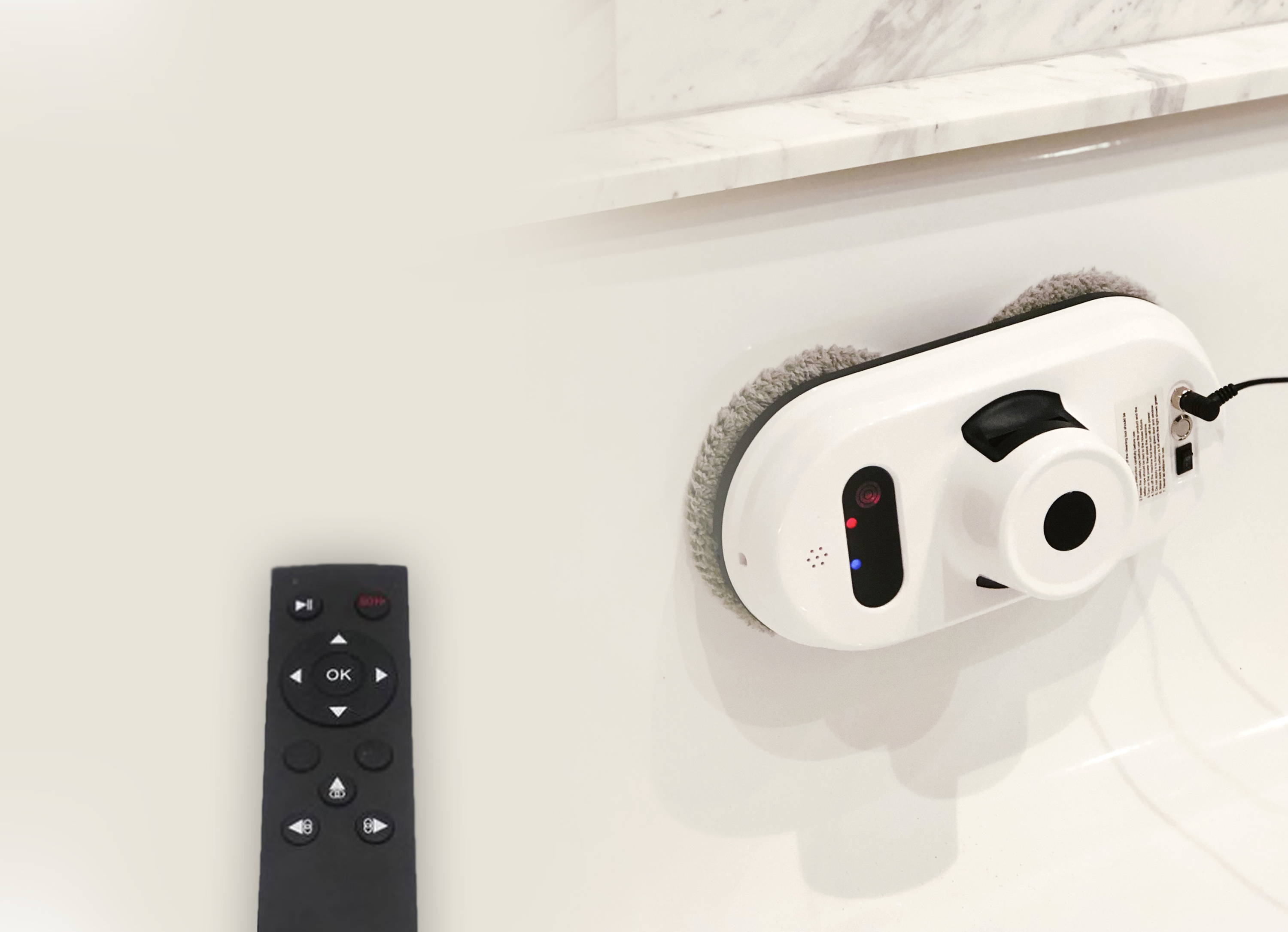 Full control over Betty's movements
You can leave Betty do her job without your intervention or navigate her with the remote control yourself. It's fun, we promise.
Regardless what you aim to clean, Betty can do it effortlessly with her 3 cleaning modes.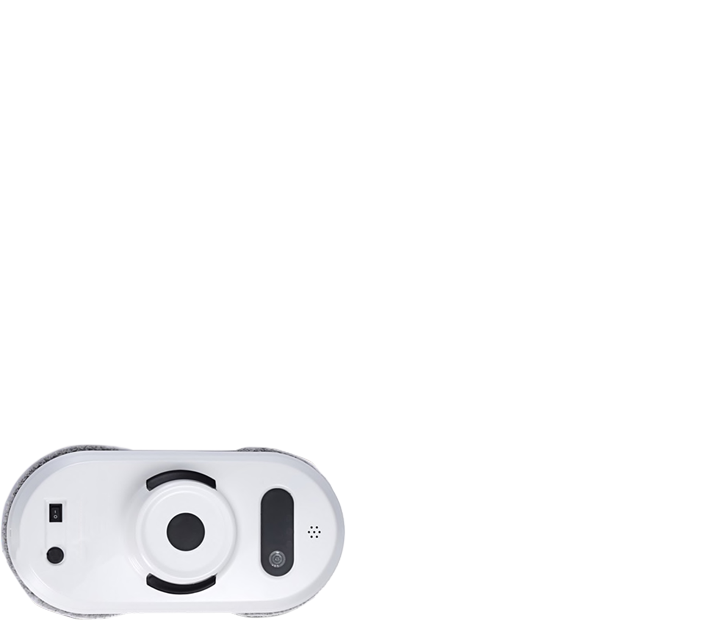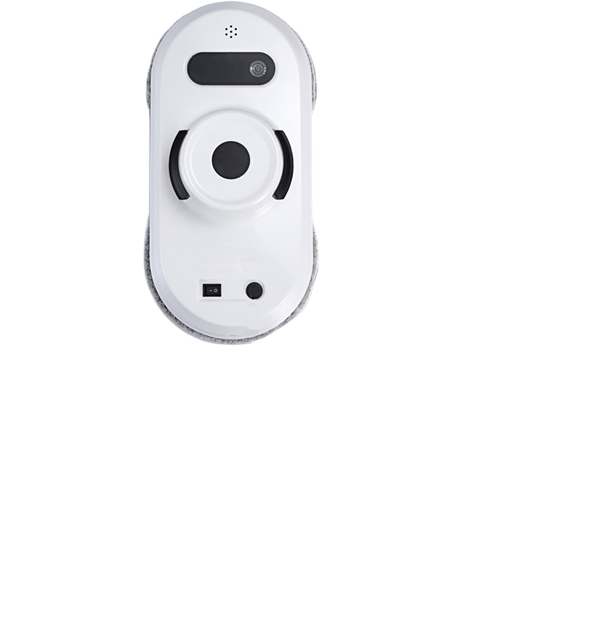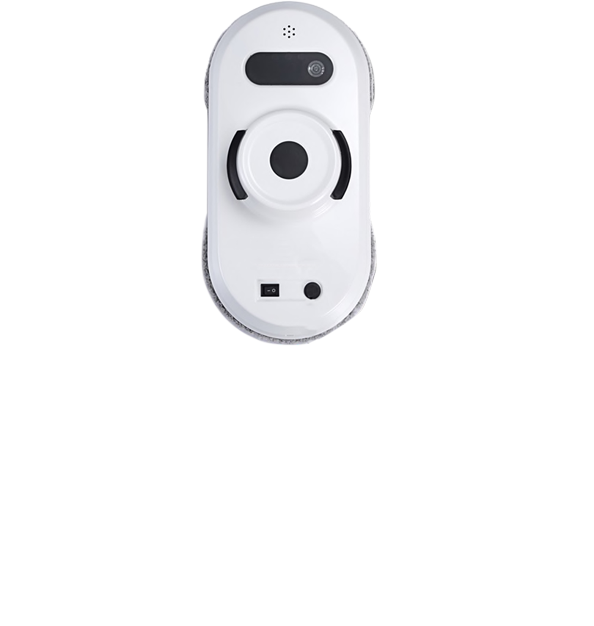 "But, isn't she going to fall?"
No, she's not. Or at least the chance of falling is close to 0% as Betty also has frame-sensors. Betty even has in-built battery, which allows her to continue sticking to the surface for 20 minutes in case there's a power outage.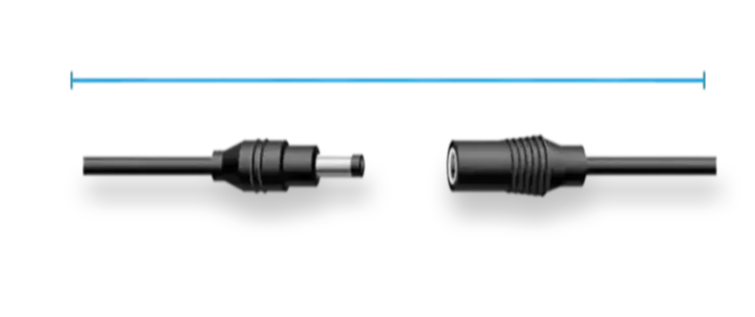 Betty can reach any place thanks to the 4-meter extension cord. When you add the power supply length, the total range is 5 meters.
Clean your bathroom without effort

Why would you want to do the dirty job yourself? There are smart robots for that! Trust Betty and have your well-deserved rest while she cleans your bathroom to sparkling clean.
Strong suction to stick and clean well
Betty creates strong suction through the microfibre pads and sticks to any smooth surface (5600Pa).
Cleaning speed: 2.5 min/m2        
Safety rope lenght: 4.5 m
Built-in battery: 4*Lithium battery, 3.7V  
Product size: 290x142x115 mm  
In the box: Betty,
12 x reusable microfiber pads, remote controller, power adapter, power extension cord, safety rope, user manual
*30 days 100% money back guarantee & 2 years international warranty
Have more questions about Betty? Visit our Support Center.