🇬🇧
How Multiple Retirement Homes In The UK Improved The Living Conditions Of Their Inhabitants And Reduced Their Heating Bills Using Vicki LoRaWAN®

Improving indoors climate for occupants while reducing energy usage.



Our customers were looking for a solution to reduce heating energy consumption in several retirement care homes across the UK. They needed a wireless, retrofittable, long-range device that was easy to install, and that could be used to control radiators in many different rooms.

These buildings are equipped with a lot of radiators—in every resident's room, as well as in all the shared spaces – corridors, kitchens, living rooms, TV rooms etc.
The existing system allowed all radiators to be manually operated with no active measures to reduce energy consumption. This meant that a lot of energy was being spent where it wasn't needed, which led to higher energy bills.
It was important to find a solution that allows the temperature in individual rooms to be controlled remotely, allowing the automatic control system to set day and night-time target temperatures, without any major repairs and without disrupting the comfort of the occupants.
The solution was to install multiple (50 to 300 depending on the site) of our Vicki smart thermostatic valves. The Vicki TRVs are integrated with the Building Management System (BMS) which supports native LoRaWAN® devices. The BMS control logic manages each group of one or more TRVs, using the Vicki 'Child-lock' functionality to operate shared spaces with setpoints set by the BMS and not adjustable by the occupants. In addition, LoRaWAN room Temperature/Motion sensors are used to control intermittently occupied spaces so that the TRVs switch to lower setpoints when the rooms are not occupied. In areas with opening windows, wireless LoRaWAN window switches are used to prevent TRV operation if windows are open. All zones are controlled from the BMS using time schedules so that TRV setpoint targets are reduced or TRVs disabled outside of the occupancy time period.
All TRVs feedback information to the BMS reporting if heating is required by the TRV. The BMS uses the total TRV heating requirements combined with outside air temperature to optimize heat supplied to the building under different conditions and minimize gas usage. Installation of the TRVs was carried out with no issues, replacing existing thermostatic TRV heads with the Vicki TRV, either directly or using adapters.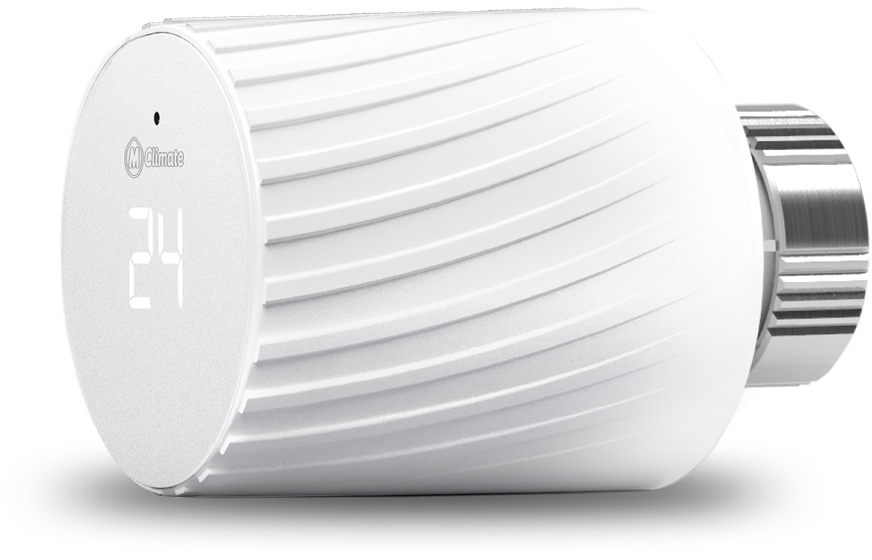 Vicki Smart TRVs installed
Estimated reduction of the heating costs
CO2 emissions saved per building
The Vicki TRV allows for much greater control over heating in every room within the building compared with conventional installations. This high-resolution control allows for greater energy savings to be achievable by minimizing unnecessary energy wastage on a room-by-room basis. Our customers estimate over a 30% reduction in their heating bills after the first heating season, lowering the buildings carbon footprint as well. Using LoRaWAN Vicki TRV has a battery life of up to 10 years, which saves our customers time of changing batteries on a yearly basis.
Proudly based
in Europe 🇪🇺

We're based in Europe at Sofia, Bulgaria:
Campus X, Building 2, 31 Alexander Malinov Blvd.
If you are interested in projects with our devices leave your email below so our team can contact you as soon as possible.