Smart Buildings
solution overview


Air Quality &
CO2 monitoring





Air Quality & CO2 monitoring

Water control and damage prevention solution

Water scarcity affects more than 40% of people and is projected to rise as temperatures do since the world has lost 70% of its natural wetlands over the last century based on UN's figures.
On the way to the customer tap, many water utilities are losing an estimated 20 to 35% of the fresh, treated drinking water they produce - a cost effective way to prevent water losses and preserve water would be to use IoT to monitor and control water leaks.
In addition to corrosion, pipe cracks and connection breaks, in over 90% of the cases leaks occur at service pipes which connect the water main to the water meter at the customer house, so using IoT solutions to reduce water loss, preventing leaks there is particularly effective.
Perfect (retro)fit for...
Water losses are not just a waste of a precious resource in a sustainability context. Households, property investors and utilities have to spend a lot of time, money and effort to fixx the caused water damages, not to mentioned the hassle of going through insurance claims and tenant complaints.
We examined recent studies and insurance reports on water related accidents at residential, public and commercial buildings and found an easily scalable and cost efficient retrofit solution to reduce water loss and save money with the help of IoT and LoRaWAN.
Our solutions not only allows for remote monitoring and control on an individual flat and building level flood detection but also measure water temperature in pipes and ambient temperature allowing you to use smart algorithms to prevent legionella growth and water loss from micro leaks. We offer a worry free easy to install devices, which reduces your water bills and insurance claims and helps preserve a scarce resource and the environment.
You install our T-Valves (water control valves) along with our Flood Sensors in places where flood might happen (e.g. at the point of connecting the water main to the water meters, at connection points or in the household where water pipes are used). If a flood is detected, the Flood sensor will instruct T-Valve to stop the water supply. Both devices can be used stand-alone as well. You can monitor and control the devices and receive notifications no matter where you are in the World on our app or web-based IoT platform for larger installations.
T-Valve and Flood Sensor features

Water leakage detection and damage protection

Software control via end user app (residential use) and IoT web-based platform (larger installations)

Allows for monitoring, preventive maintenance and immediate shut off in case of leaks


3/4" G inlet/outlet

1"1/4 outlet

2 Temperature sensors measuring water temperature in the pipes and ambient temperature



Buzzer and configurable notifications


Manual control

Drinking water certification and legionnella growth applications for preventive maintenance

Tamper protection mechanisms - tracking magnetic interference and if physical interventions
10 years battery life

Don't worry about batteries - both T-Valve and the Flood sensor use radio technologies with ultra-low consumption and can last with the same batteries for years.
Turn your data into insights, optimise operation, save costs and plan for maintenance with MClimate Enterprise.
Real-time IoT devices monitoring and seamless user experience at your fingertips - easy to schedule timers, device management, charting, visualisations and reports covering room, floors and full smart buildings management for increased comfort, wellbeing and energy efficiency! Learn tenant behaviour patterns, comfort levels and enjoy the benefits of your connected building
Looking for a universally compatible LoRaWAN sensors and actuators with a sleek design and state of art functionalities to integrate into your software offering or existing BMS solution?
Production in the EU

Rigorously tested in the EU

Fully configurable settings

Detailed documentation

Integration and customer support

API data feed into any IoT platform

Data analytics, monitoring, remote control of energy use, water flow and air quality
Looking for an intuitive plug and play solution based on our hardware range with a simple IoT platform allowing for data collection, multiple room monitoring, control and historical reports generations?
MCloud-hosted or self-hosted IoT platform to receive, analyse data, create customer outputs and set controls

End customer MClimate app available for residents / tenants use

Ability to create groups or manage individually

Create schedules, timers and alerts

Generate and download data reports

Manage integrations with LoRaWAN network servers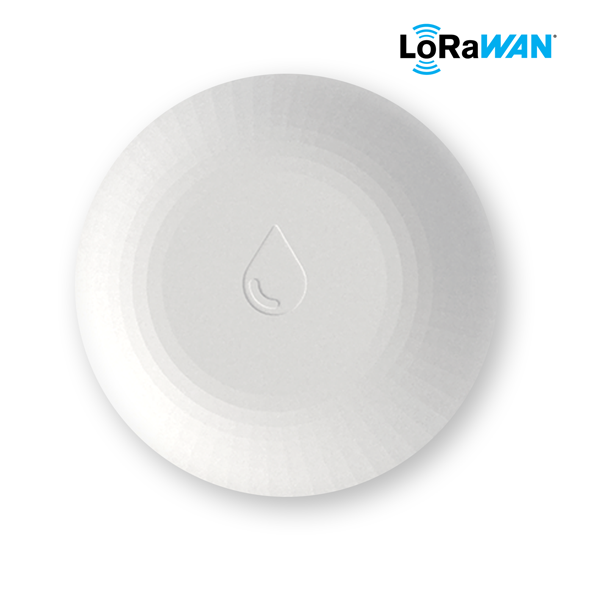 MClimate Flood Sensor LoRaWAN is a small, discreet and beautiful device with 10+ years battery life and can detect water and conductive liquids, send a signal to IoT platform and alarm the occupants with a noticeable acoustic signal. It also measures temperature, battery voltage and if the plastic case has been closed correctly.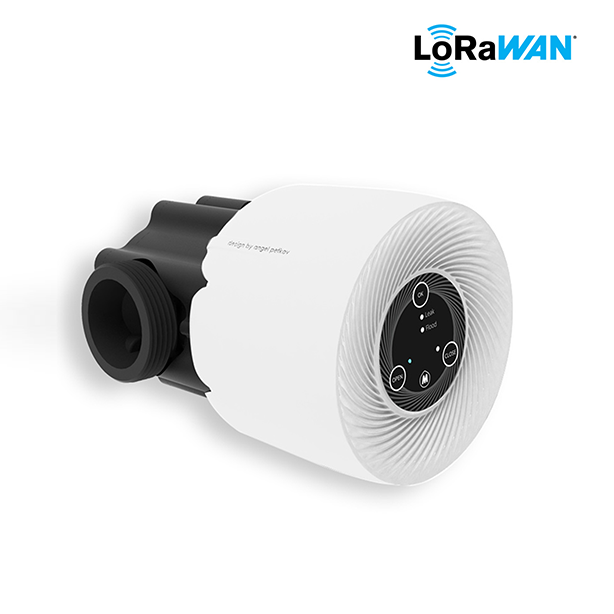 T-Valve LoRaWAN is a remote water-valve controller in two versions - 3/4" and 1"1/4 certified for Drinking Water. It has 10 years of battery life calculated with daily on/offs. It also measures water and environment temperature. It has multiple tamper protection mechanisms - tracking magnetic interference and if the device is being physically abused. Optionally a wired flood sensor and external power supply can be installed.
If you are interested in projects with our devices leave your email below so our team can contact you as soon as possible.