Smart Buildings solution overview

Heating/Cooling control & monitoring solution

Actionable Indoor air quality and health care solution

Water control and damage prevention solution

Actionable Indoor air quality and health care

Monitoring the Indoor Air Quality is at the core of well being and health, but acting on it is key. Our solution will not only sense the air indoors, but will also discreetly notify occupants if the quality has worsened (e.g. VOCs or CO2 has built-up) and they need to ventilate. Working and living in a fresh and healthy environment can profoundly improve performance, reduce anxiety, complaints (and even headaches) and allows you to focus on doing the things you love.
Perfect (retro)fit for...
We developed this solution during the hardest of times, when almost our entire team had no other option but to work from home. We knew we should monitor the air quality at the office once the lock-down was over. Partly motivated from our partners, partly from our own desire to stay safe and healthy, we developed a solution, which will not only record AQI data, but would also tell our team if the room needed to be ventilated, which naturally decreases the chance of spreading disease.
Our MClimate AQI sensor uses the highest standards and Bosch sensing algorithms. It constantly tracks the AQI (Air Quality Index), CO2, VOCs, barometric pressure, temperature and humidity. Using Rules defined by you, the AQI will visually (with configurable RGB LED) and acoustically (with configurable small buzzer inside) notify the occupants if the reading of a certain parameter has crossed a threshold you've configured.
The AQI Sensor is not only powerful and tracks many things, but it also would require new batteries every 10 years.
Track:
- Temperature
- Humidity
- Barometric Pressure
- AQI
- VOCs
- CO2
Turn your data into insights, optimise operation, save costs and plan for maintenance with MClimate Enterprise.
Real-time IoT devices monitoring and seamless user experience at your fingertips - easy to schedule timers, device management, charting, visualisations and reports covering room, floors and full smart buildings management for increased comfort, wellbeing and energy efficiency! Learn tenant behaviour patterns, comfort levels and enjoy the benefits of your connected building.
MClimate AQI LoRaWAN is a small, discrete and powerful sensor. It can track multiple parameters such as CO2, temperature, humidity and others. It is powered by 2 AA batteries and can last up to 10 years transmitting measured parameters every couple of minutes to the IoT Platform of your choice.
We make an extra step and not only monitor, but can notify visually and acoustically in a discreet manner the occupants if there's a e.g. CO2 built-up and the room needs to be ventilated to ensure better indoor air quality and healthy working and living environment.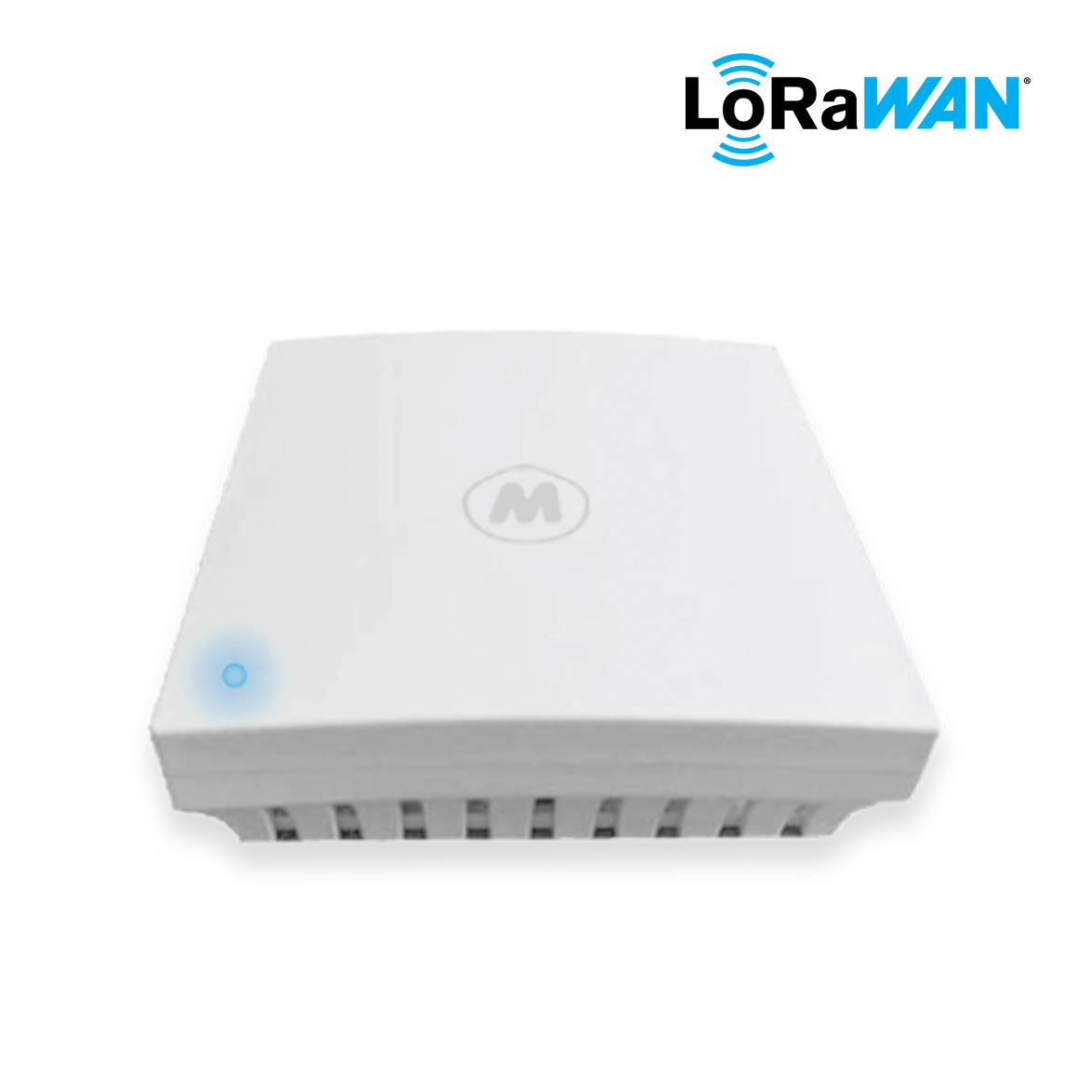 Interested in making your building smart or becoming our IoT partner?
Thanks!
This field is required
This field is required
This field is required