Melissa - Smart Wi-Fi A/C Controller
With Melissa you can control your air conditioner from your smartphone and fully optimize your comfort. This smart device can save you up to 25% on your A/C's energy consumption and maintain the perfect temperature for you at all times. 
*30 days 100% money back garantee & 2 years international warranty
Melissa - Smart Wi-Fi A/C Controller
*14 days 100% money back guarantee & 2 years international warranty
With Melissa you can control your air conditioner from your smartphone and fully optimize your comfort. This smart device can save you up to 25% on your A/C's energy consumption and maintain the perfect temperature for you at all times. 
Geolocation based turn On/Off

Melissa turns your A/C ON or OFF depending on your location, so you can always enjoy the perfect temperature when you're home.
Get notifications based on your preferences for temperature and humidity. Set room comfort zone and get an alarm triggered to inform you if temperature or humidity is below or above your limits.
Setting timers has never been easier

With our intuitive app interface everyone in your family can create multiple timers with ease. Tune your A/C to your lifestyle.
Create daily, weekly and monthly schedules based on your lifestyle and travel plans and forget about your daily interaction with your A/C.
Make your A/C energy efficient

Melissa helps you improve your carbon footprint, reduce energy waste and save money by reducing your A/C's energy consumption with up to 30%, paying itself off within less than a year based on your yearly consumption.
Benefit from even more build in A/C features by adjusting fan speed, swing mode, using quiet, dry or anti freeze mode, or create your own commands to turn your TV on/off or any other infrared remote controlled device.
Simply connect Melissa to your Wi-Fi network and download the MClimate App to be able to send her commands and receive information about the current temperature and humidity at home through the Internet. When Melissa receives your command, she sends Infrared signals to your A/C to change its settings. No more wasted energy and daily effort to keep the right temperature and humidity at home while you are away. Melissa's features are designed with the environment and your electricity bills in mind.
Is Melissa compatible with my A/C?
You are not sure if Melissa can control your A/C? Enter your A/C brand and find out!
If you cannot find your A/C brand and model, simply contact us - we can add any A/C to this list if it is operated by an infrared remote control.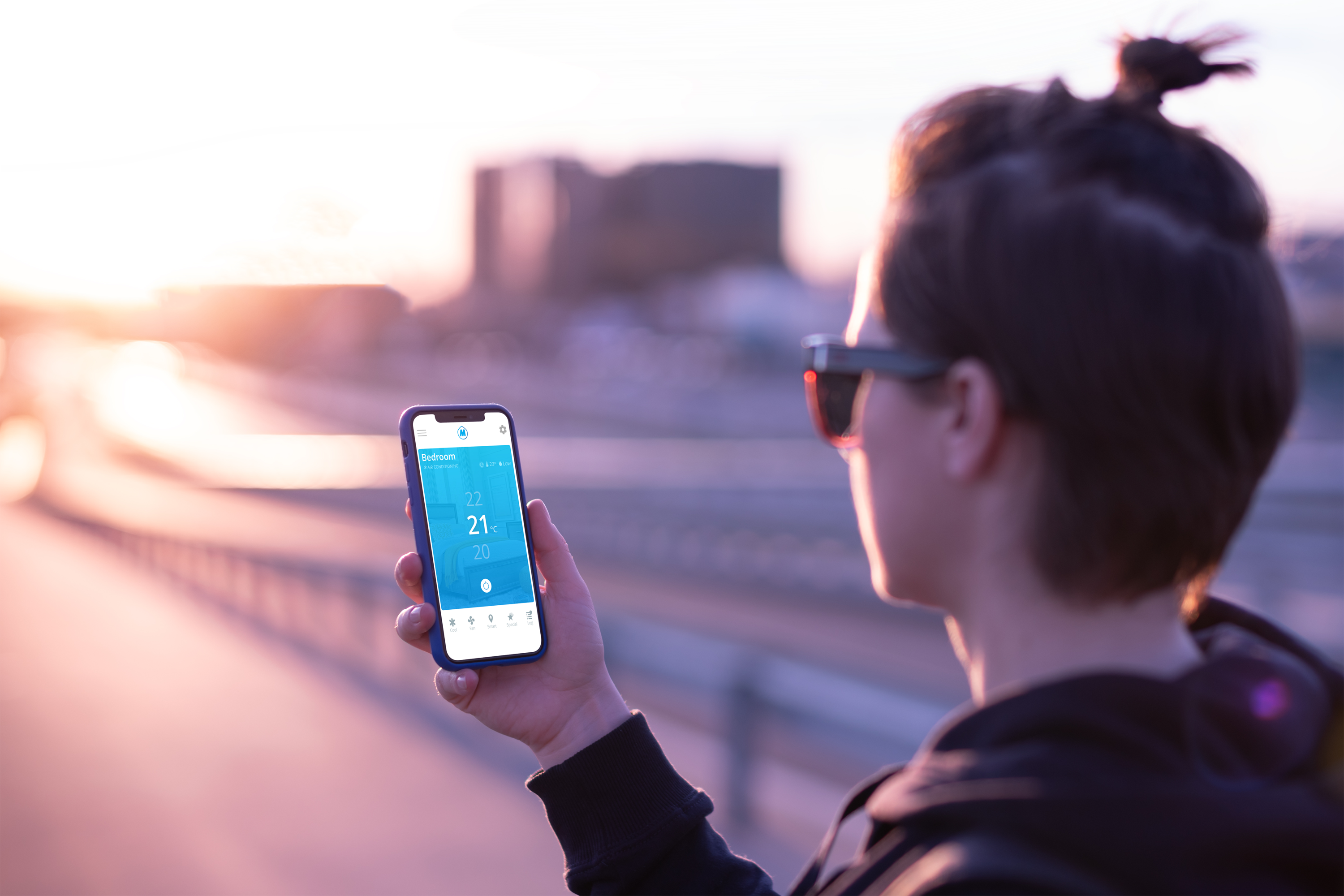 Have the temperature you want when you come home

No matter if you are out of town, at your villa, at work or stuck in traffic, you will have full remote control of your A/C with Melissa. Get notification and alerts based on your comfort zone preset preferences and turn your heatpump on or off while on the go, saving you time and energy.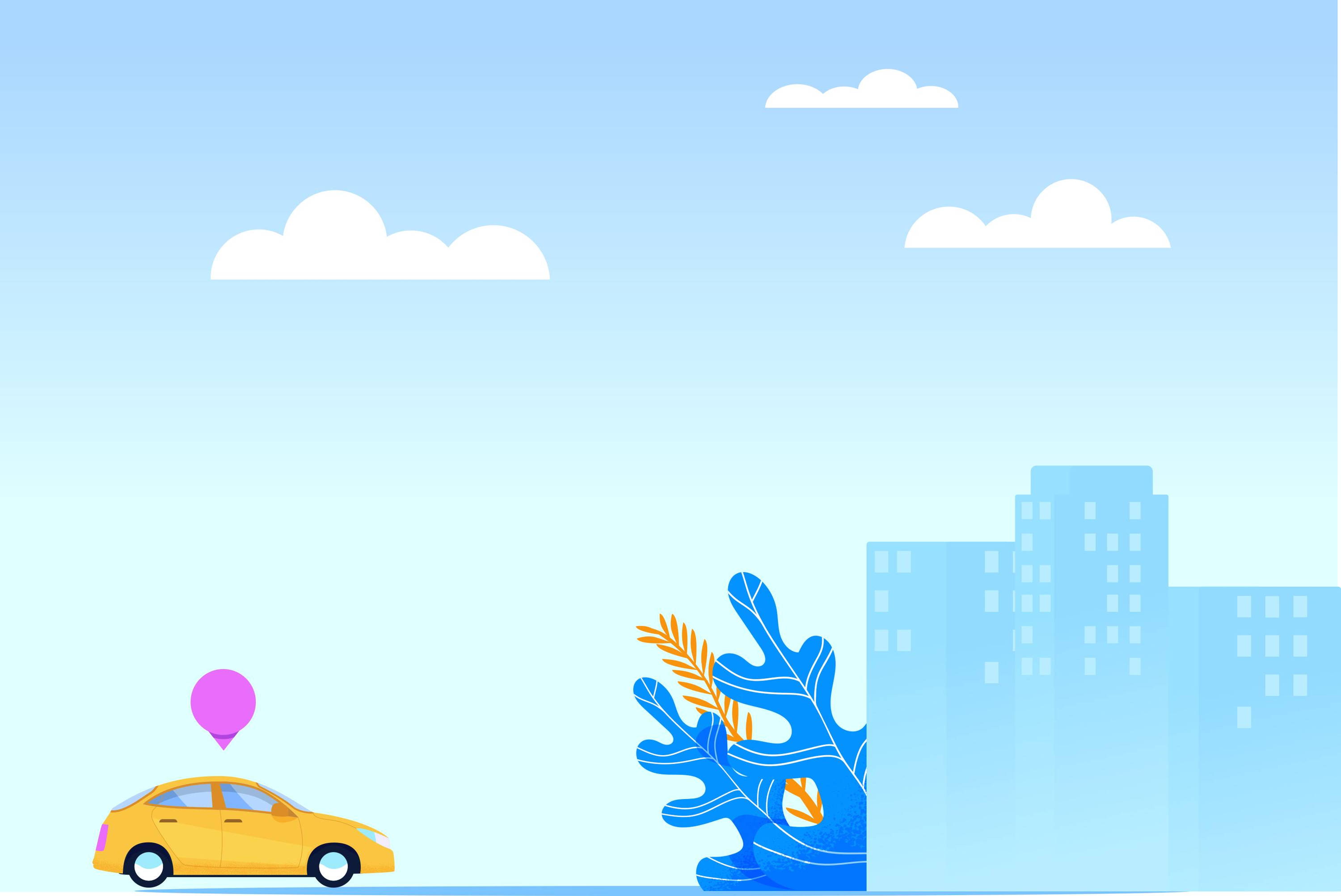 Make your A/C smart, green and cost efficient!
Let Melissa help you build the green home of the future today. Save your money and the environment with easy installation, intuitive app and low upfront cost. Even when it's burning hot or freezing cold outdoors, you can always come back to the perfect home temperature thanks to Melissa. With its no energy waste green policy and automatic geo-location function, Melissa will power up your A/C in advance of your return home.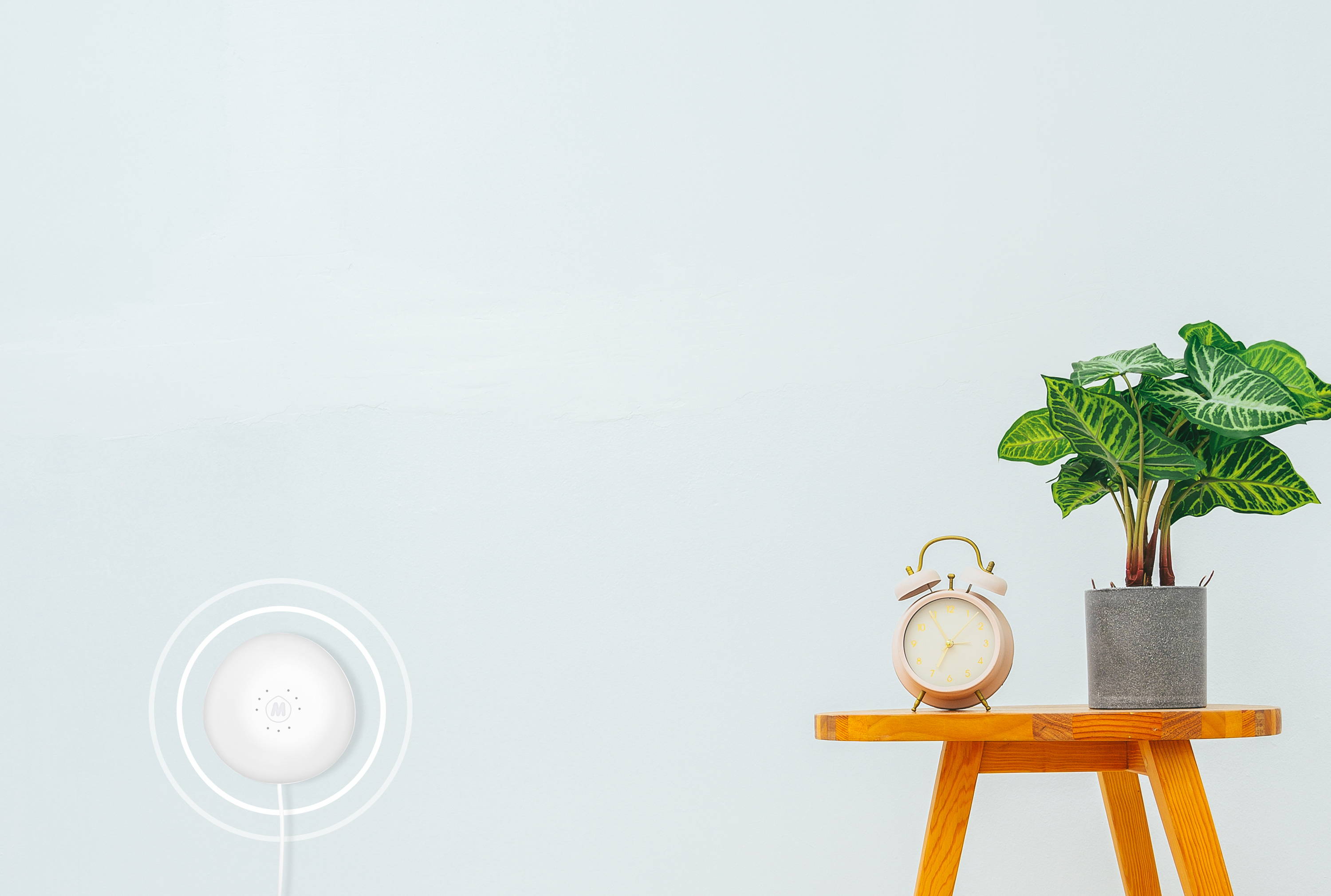 State of art design - the only completely white A/C controller on the market
"White has it all. It's beauty is absolute. It's the perfect harmony" - Coco Chanel.
White is purity, innocence, wholeness and completion. Through the use of special plastic, Melissa is the only pure white A/C controller on the market. Its discreet color blends with the interior, making it a perfect addition to your bedroom, living room, or office.

Knowing that whenever I'm coming back to my apartment, it's a comfortable, nice temperature and I never have to really think about it, is just a nice thing to have off my table.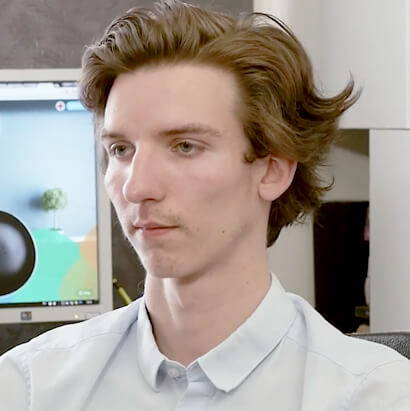 I recommended the gadget to several of my friends and one of them bought it. He is very pleased with it.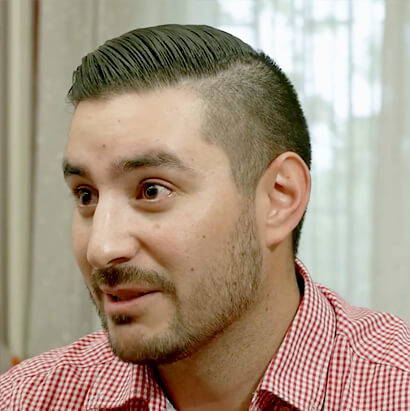 My favourite function is that when I'm coming home from work I can set the App on my smartphone to switch on the A/C when I'm at a distance of 1 km or less.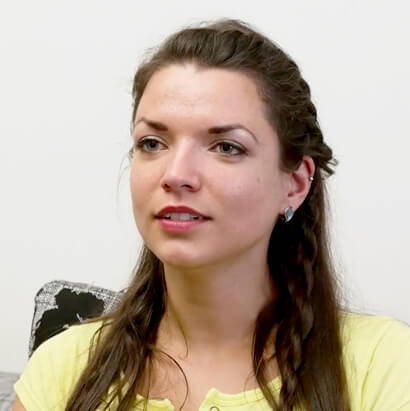 The installation of the mobile App is very easy, you just push a couple of times "next" and "OK" and it's ready.
Melissa connects to your smartphone through Wi-Fi and controls your air conditioners' IR signals, the same way your remote control does. In order to work Melissa needs electricity and Wi-Fi connection, all the time.
What kind of air conditioners does Melissa control?
Melissa can control all air conditioners that are normally controlled with a remote control, not a thermostat. There are three types of remote controlled air conditioners: split, window and portable.
Do I need Wi-Fi to use Melissa?
In order to receive commands from you through the Internet, Melissa needs to be connected to a 2.4GHz Wi-Fi network. Your smartphone should be connected to the Internet as well.
Does Melissa control my air conditioner?
Melissa is able to control every air conditioner, which has a remote control. However, if for some reason the device does not control yours, we will need about two weeks to solve this problem by adding it to our data base. At https://mclimate.myshopify.com/pages/melissa you can check if Melissa is compatible with your air conditioner.
Bulgarian, English, German, Spanish, Polish, Swedish, Romanian, Greek, Estonian, Turkish, Norwegian, Italian, Rusian, Latvian, Danish, Lithuanian, Finnish

Melissa can control every Appliance that has hand-held remoter control using Infra-Red signals including duct-less, window, portable and wall-mounted units.

IR sensor
Temperature sensor
Relative Humidity sensor

Melissa: 10,4 cm x 10,4 cm x 2 cm, 140 grams
BOX: 17,3 cm x 13,3 cm x 5,5 cm

AC/DC 5V 1A Power adapter (included)

Internet access
Wi-Fi 2.4GHz coverage at the point of installation
MClimate App on phone with iOS 8 or later, or Android 4 or later.
Our intuitive mobile application helps you control your A/C from your smartphone.
Instaling Melissa is pretty simple and everyone can manage it in no time. It only takes a few minutes.
Open this page on your smartphone to experience Melissa in Augmented Reality and take a closer look of the amazing design of Melissa.
Take a closer look of the amazing Melissa's design and experience it in Augmented Reality.
*This button will open the facebook App and activate your smartphone's camera.